Access to in-house training & development programs / hosted LMS platform allows you to learn remotely.
Over 2800 active members create a community which facilitates professional development and support.
Membership provides access to the large range of products in our online store.
Now that COVID lockdown directives have been removed, the majority of our JP desks have returned to full operations. Current locations can be found here.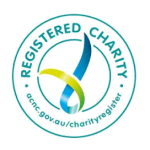 Contacting the Appointment Services Section of the Department and Community Services.

The NSW Justices Association Inc has been receiving correspondence from JPs asking about their appointment or wanting to change their address.
The Association is unable to assist with questions relating to your JP appointment.
You should email jp@justice.nsw.gov.au if you have any questions about your appointment or go to jp.nsw.gov.au and log in to the JP ONLINE PORTAL.
The Association can only assist if you have a problem with your Association membership.
Advisory Meetings

March 18th 2023, commencing at 1.30 pm
Guildford Leagues Club (in person)
September 16th 2023 commencing at 1.30 pm
Guildford Leagues (In person and Via ZOOM)
2020-05-29