Access to in-house training & development programs / hosted LMS platform allows you to learn remotely.
Over 2800 active members create a community which facilitates professional development and support.
Membership provides access to the large range of products in our online store.
Now that COVID lockdown directives have been removed, the majority of our JP desks have returned to full operations. Current locations can be found here.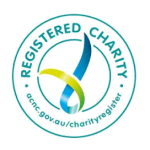 NSWJA Board Election 2023
Voting in the 2023 NSWJA Board elections has now commenced and will close at 3 pm on Friday, October 27th 2023.
There will be two Ballots.
An asterisk * next to a name indicates an incumbent candidate. The candidates are listed in the ballot order.
State Vice-Presiedent
Stuart Driver
Meryl Kane *
Directors
Kathryn Leaney *
Stuart Driver
Kevin O'Donnell *
Michelle Stern *
All financial members as of Monday, September 11th 2023 will have been sent ballot information from GoVote.

If you have not received any information from GoVote please contact the NSWJA office on 02 9736 2255.
Advisory Meetings
March 16th 2024, commencing at 1.30 pm
Guildford Leagues Club (In person and Via ZOOM)

September 21st 2024 commencing at 1.30 pm
Guildford Leagues Club (In person and Via ZOOM)


Annual Conference
November 18th 2023, commencing at 8.30 am
Venue Sydney Masonic Centre, Goulburn Street, Sydney
Annual General Meeting
There is no cost to attend the Annual General Meeting
November 18th 2023, commencing at 3.30 pm
Venue Sydney Masonic Centre, Goulburn Street, Sydney
2020-05-29