Access to in-house training & development programs / hosted LMS platform allows you to learn remotely.
Over 2800 active members create a community which facilitates professional development and support.
Membership provides access to the large range of products in our online store.
Now that COVID lockdown directives have been removed, the majority of our JP desks have returned to full operations. Current locations can be found here.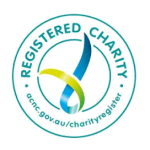 Director Wright, Association Treasurer on behalf of the Board has written to all Association members advising them that the NSWJA Board has decided to sell the Concord office.

A copy of the letter can be downloaded below.



Advisory Meetings
March 18th 2023, commencing at 1.30 pm
Guildford Leagues Club (in person)
September 16th 2023 commencing at 1.30 pm
Guildford Leagues (In person and Via ZOOM)
Annual Conference
November 18th 2023, commencing at 8.30am
Venue TBC
2020-05-29