Access to in-house training & development programs / hosted LMS platform allows you to learn remotely.
Over 2800 active members create a community which facilitates professional development and support.
Membership provides access to the large range of products in our online store.
Now that COVID lockdown directives have been removed, the majority of our JP desks have returned to full operations. Current locations can be found here.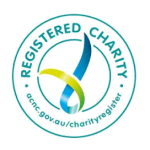 Website host and new email server

In the fourth quarter of 2022, the NSW Justices Association, upon the recommendation of Director Gary Wright decided to move our website hosting and email server to a different company.
The old email server has been problematic for quite some time and this move will correct the old issue. 

The Association now has its own webmail site as opposed to using another company site. It is a secure site and is branded NSWJA. This gives the Association a more professional look.
The new webmail has a lot more functionality for Branch Secretaries and the feedback has been positive.
2020-05-29